Portraits to Comfort, Encourage and Inspire
Hi, I'm Matt Philleo. Since 1991, I have been creating detailed, realistic pencil drawings and acrylic paintings on commission and exhibition.
My goal is, through beautiful and emotive art, to bring comfort, encouragement, and inspiration, especially to the discouraged and brokenhearted, so they can experience true and lasting peace.
Please contact me if you have any questions and visit my blog posts to see my most current work. If you'd like to be added to my personal and confidential email list, sign up right here.
To learn more about my custom portraits, visit TraditionStudio.com, my official commissioned artwork page
Thanks for visiting!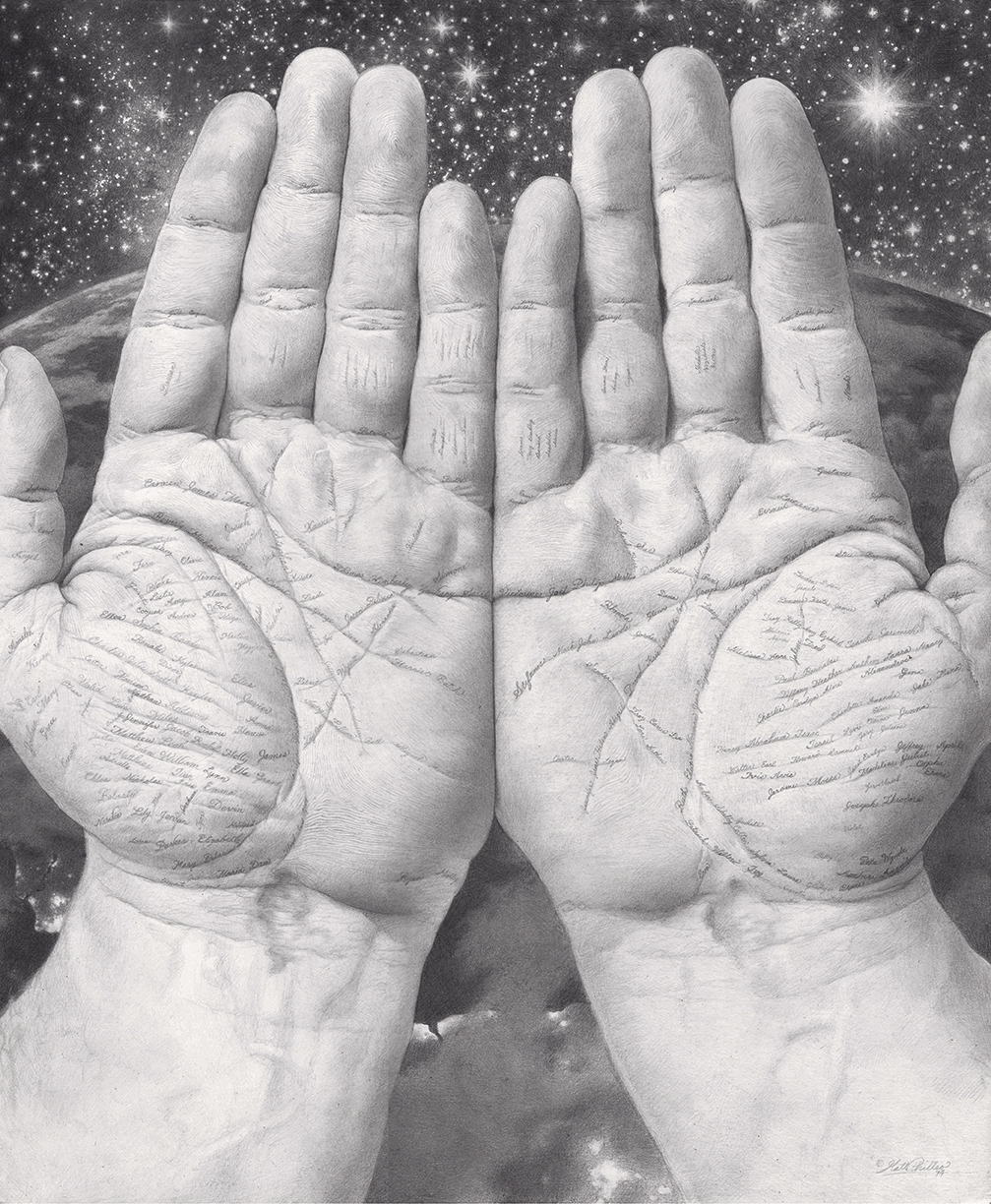 "Inscribed" 
14″ x 17″
Pencil on Paper
---
U

PCOMING SHOWS:
Portrait Drawing Classes: at my studio (Artisan Forge Studios, 1106 Mondovi Rd, Eau Claire, WI) on Mondays, October 17, 24 & 31, November 7, & 14 from 6-8pm. Cost: $40 per session or $180 for all 5 sessions (a $20 savings) All materials provided.
This course will benefit the beginner and advanced artist alike in learning how to draw incredibly realistic portraits of people you know, from photo and from life.
As a professional portrait artist, I will share my over 25 years of portrait drawing experience with you, taking you on a step-by-step journey in portrait drawing, by personally teaching, demonstrating, and critiquing so you have the skills you need to succeed.
My no-nonsense method will quickly elevate you from the most simple level of drawing to advanced portraiture.
The best part?
You will walk away from the class with a great portrait that you will be proud to show. All materials, including drawing pencils, paper, erasers, and sharpener are provided. Although this course is designed for adults, older children who are serious in learning how to draw may also participate. 
To sign up, or if you have any questions, contact me.
Both the author and illustrator will be there to sign your copy of this 30 page children's book about a boy with special needs who loves climbing trees.
---
---
---
Here's the Latest From My Blog…
Ours is a society of youth. Technology is constantly changing; everything seems to be getting faster. We're constantly looking for the latest young celebrity, while the older ones are being pushed off to the side to make room for the new. And those who are old are being propped up to look younger, so that they can still be an acceptable part of society. Years ago, we used to appreciate and respect the grey-haired for their wisdom. The older people were the living links to the past: they could share historical events first hand, what they learned, and pass it on to the next generation. But recently, we have increasingly diminished their role in society, often leaving them in nursing homes with little to no contact with family. Over Thanksgiving break, we went to see my wife's grandmother in the nursing home. Although she didn't remember us very well, I think she was thrilled to see her children, and especially her great-grandchildren. Our two year old daughter connected with her over a stuffed animal that she shared with great-grandma. Earlier, I visited my grandmother in the nursing home before she passed away a couple years ago. I am glad I did, and now I don't have any regrets. Now my grandmother, too, at the end, was not very lucid and so it was a bit awkward to visit. But even though she couldn't communicate, who knows how much ideas, hopes, and aspirations were still circulating within her mind? Here is an excerpt from the book I illustrated, "The Boy in a Tree."  As I've shared in the past, the... read more
Hope you had a great Thanksgiving. I know I did. It was rejuvenating to take a little time off from the studio, and spend it with family. Sometimes as an artist, you feel the crunch of having to create a lot of artwork, and your creative energies get tapped out. Thanksgiving's a fantastic time to recharge, give thanks to God for all the blessings He's given, be with family, and of course, eat a wonderful home-cooked meal. Back to the studio tomorrow. While teaching art classes lately, I've discovered one of the most challenging things for my students to learn is how to shade. For artists and art appreciators, shading is a mysterious thing. We wonder how to do it, or how others did it. Shading– the transition from a dark value to a lighter value in a two-dimensional work of art–is one of the most important techniques you can master to make a painting or drawing look realistic. I'd like to share a video (hosted on YouTube) I created earlier this week about that, with you. This is my first art instructional video–in fact really the first serious video recording I've done, since the old days of playing around with a VHS-C camcorder with my buddies after school. We made some pretty crazy movies back then! Somewhere towards the end of the video–maybe about 2/3 of the way through–is where I really get into it: how to do shading with acrylic and make it look real. Hope you enjoy this video, and let me know if it helps you in your painting. Let me know, too, how I can... read more
Recent Posts
Archives
Categories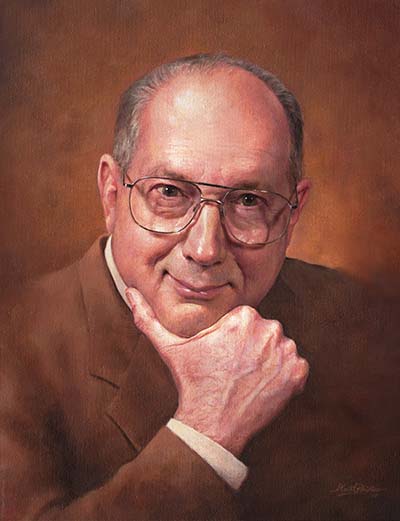 I do Custom Fine Art Portraits from Your Photo. 
For more info, click on the image, and it will take you to Tradition Studio.com, my official commissioned artwork website.
"I have inscribed you on the palm of my hands."
"Inscribed," Pencil on Paper, by Matt Philleo
One day, when I was discouraged I read a verse in the Bible, in Isaiah, 49:15-16, where it says, "Can a woman forget her nursing child And have no compassion on the son of her womb? Even these may forget, but I will not forget you. Behold, I have inscribed you on the palm of my hands." This verse brought such encouragement, that I created this original work of art to share the incredible love of God with others, including you!
Get a free 8 x 10 copy of this drawing that you can use to print, share, or as wallpaper!