Images to Comfort, Encourage and Inspire
Hi, I'm Matt Philleo. Since 1991, I have been creating detailed, realistic pencil drawings and acrylic paintings on commission and exhibition.
My goal is, through beautiful and emotive art, to bring comfort, encouragement, and inspiration, especially to the discouraged and brokenhearted, so they can experience true and lasting peace.
Please contact me if you have any questions and visit my blog posts to see my most current work. If you'd like to be added to my personal and confidential email list, sign up right here.
To learn more about my custom portraits, visit TraditionStudio.com, my official commissioned artwork page
Thanks for visiting!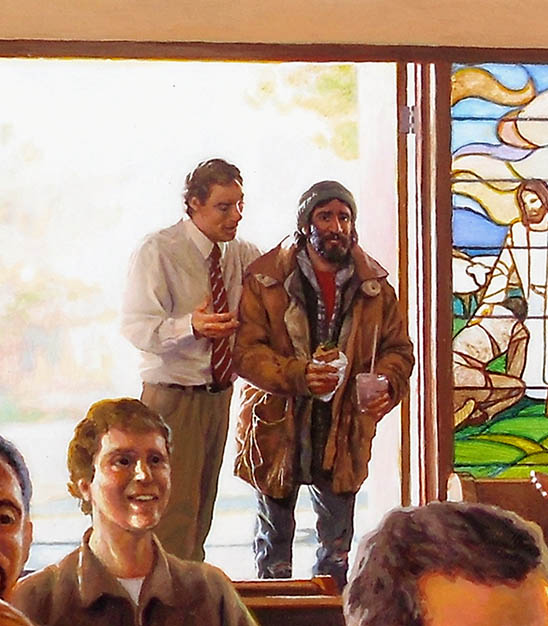 ---
U

PCOMING SHOWS:
Portrait Painting Classes: at my studio (Artisan Forge Studios, 1106 Mondovi Rd, Eau Claire, WI) Monday July 11th, July 18, July 25, August 1, and August 8, from 6-8pm. Cost: $50 per session or $200 for all 5 sessions (a $50 savings) All materials provided.
This course will benefit the beginner and advanced artist alike in learning how to paint incredibly realistic portraits of people you know, from photo and from life.
As a professional portrait artist, I will share my over 20 years of portrait painting experience with you, taking you on a step-by-step journey in portrait painting, by personally teaching, demonstrating, and critiquing so you have the skills you need to succeed.
My no-nonsense method will quickly elevate you from the most simple level of painting to advanced portraiture.
The best part?
You will walk away from the class with a great portrait that you will be proud to show. All materials, including acrylic paint and canvases are provided. Although this course is designed for adults, older children who are serious in learning how to paint may also participate. 
To sign up, or if you have any questions, contact me.
Falling Leaves Art Studio Tour, Saturday October 1, 10 am-6pm & Sunday October 2, 10am-5pm
---
---
---
Here's the Latest From My Blog…
One of the biggest costs for a painter is the canvas and, of course, the paint. I've been painting for over 20 years and during that time, I've had many fine brands of acrylic to choose from like Liquitex, Windsor & Newton, and Golden. But tubes of paint are crazy expensive. In 1999, I got turned on to Nova Color paint by a muralist from Los Angeles. Nova Color manufactures and sells their own high quality paint, comparable to the name brands, out of California, and ships it direct to artists, cutting out the middleman–and the huge price tag. I can buy a pint (16 oz) of paint for the same price as a 6 oz tube at the local art store. Big savings. And big mess. The only problem was that Nova Color ships their paint in jars, not tubes. Tubes are nice. You can squeeze just the amount of paint you need onto the palette. With jars, the only way to apply the paint onto your canvas is with a spoon. And that gets very, very messy. And you waste paint every time you load up your palette. And so preparing my palette is something I have grown to hate. I sometimes endure nearly dried gobs of paint rather than scoop fresh paint from the jar. The solution. Finally, after 15 years, I found a  a way to get rid of the mess and waste: refillable squeeze tubes. They weren't easy to find, but I purchased some squeezable tubes online at REI.com that people use for camping and travel. They work perfect for paint. You just... read more
Will we get to see our lost loved ones again after we die? This is a question that has both haunted and comforted humanity for thousands of years. The answers people have given to this question have caused the rise and fall of empires from ancient Egypt to the schism in the Catholic Church during the Reformation. No book discusses this issue more plainly than the Bible. In its pages, you can find the meaning of life today and discover amazing hope for the next life as well. The Bible teaches clearly that all who believe in Jesus for salvation will get to see their lost loved ones, who have also believed, after death. It will be a glorious, happy reunion, where God promises to wipe every tear. Here is what Jesus said about it in the book of John 11, verse 25: "I am the resurrection and the life. Anyone who believes in me will live, even after dying." Earlier in the month, I finished this commissioned 16″ x 20″ drawing for a lady named Karla I met on Facebook through a mutual friend from church. She went through the unfortunate, tragic event of her husband disappearing almost four years ago and being declared dead. Then her son, who had special needs and health problems, died several months ago. What incredible suffering and loss to have to go through! I could scarcely imagine it. She asked me if I could draw a portrait of what their reunion might have been like in heaven. I was thrilled to be able to draw this for her, to capture that special... read more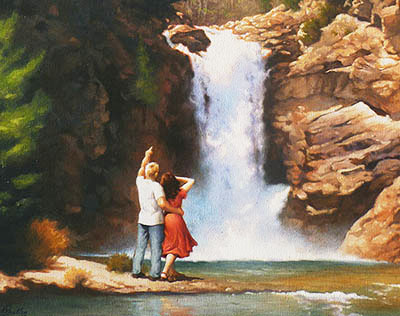 Recent Posts
Archives
Categories
Subscribe to My Blog via Email!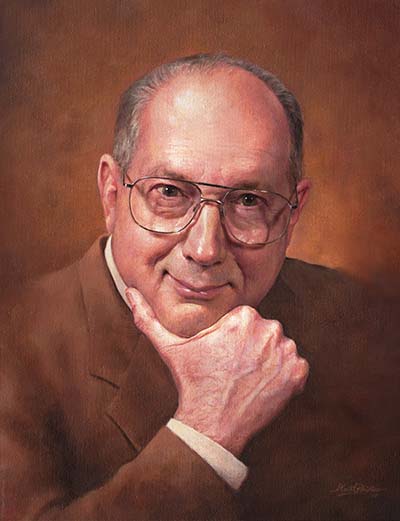 I do Custom Fine Art Portraits from Your Photo. 
For more info, click on the image, and it will take you to Tradition Studio.com, my official commissioned artwork website.